Greek Myths 2.0 on Saturday May 22 and Sunday May 23
Join Saltimbuc's joyful troupe of young actors as we reopen Théâtre des Arcades in Buc! Book tickets here for your family group, and if you are more than one group, let us know in the comments or email saltimbuc@gmail.com, so that we allow social distancing space between groups.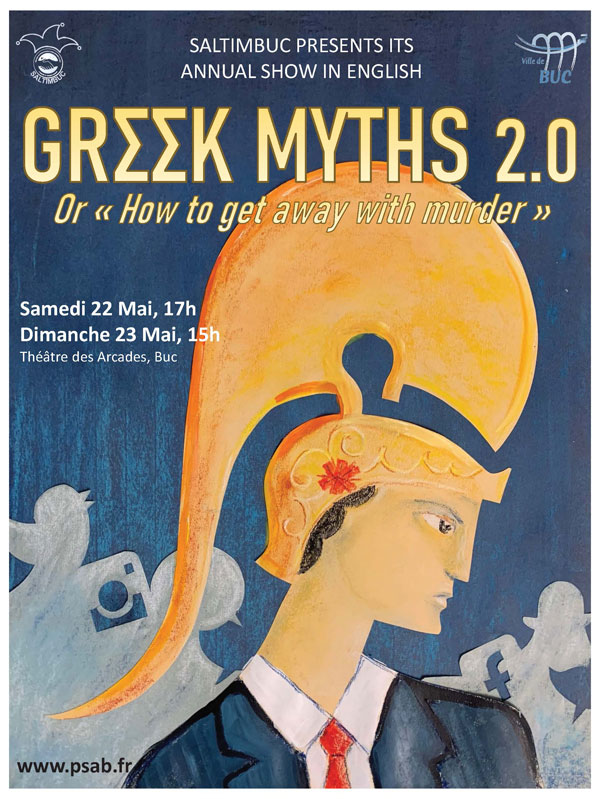 Meet us in GREEK MYTHS 2.0!
Hold on onto your seats because you are going to be taken on a journey!
Dreaming of nice stories with pretty princesses and happy endings…? Well, Greek myths are not for you!
Rather, be ready to meet ZEUS, MEDEA, PERSEUS, PANDORA, JASON, HERCULES and many other heroes!
Be ready to be terrified, enchanted, hypnotized, frozen in horror…
… but above all, ENTERTAINED!